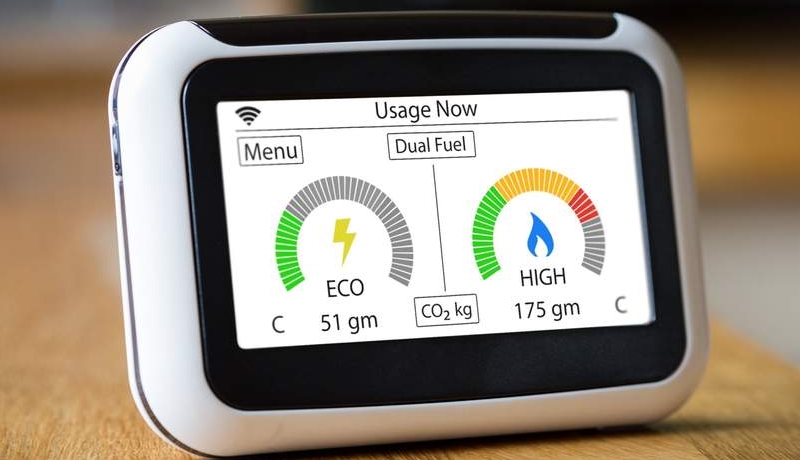 6th July 2018
Smart meter, The future?
As part of a national upgrade to the energy sector, everyone in Britain will be offered the opportunity to upgrade to a smart meter by their energy provider. By 2020, it is thought that over 53 million smart meters would have been fitted in households and business premises in the UK.
What is a Smart Meter? 
Smart meters send suppliers your meter readings automatically, so you do not have to manually read and submit them yourselves. This is done via a wireless system. Your smart meter will measure how much gas and electricity you have used and then send automatic readings to your energy supplier via a secure national network. When a smart meter has been installed in your home, you will receive a Monitor called a Smart Energy Display, this will show you exactly how much energy you are using, as well as how much you are spending. Smart Energy Displays also help you understand how much you are using, including what times of the day you are using the most energy, what facilities are being used, and how much each one in costing you.
Energy bills will be sent as normal; however, they will be accurate rather than estimated. This means you will be billed for exactly how much you are using. Furthermore, there is no need for anybody to come out to your home or business to take readings.
Advantages
Majority of suppliers install smart meters free
Save money – smart meters make it easier to identify where you are using a lot of energy, and you may want to make changes to reduce it.
Accurate bills
You do not have to take meter readings
You will know exactly how much you are spending on a day to day basis
Disadvantages
Occasionally, smart meters cannot be installed. For example, the area you live in – If there is poor network coverage, your meter will not be able to send the reading as they rely on mobile technology to communicate
Your meter might not be accessible
There may not be enough room to install the meter, for example if the smart meter is bigger than your current meter and there is no extra space.
Existing problems with the main supply fuse